My bud Cristin mentioned a blurb about finding David Bowie in Watchmen
. I loved that flick so I had to check it out.  Here's the scene in question: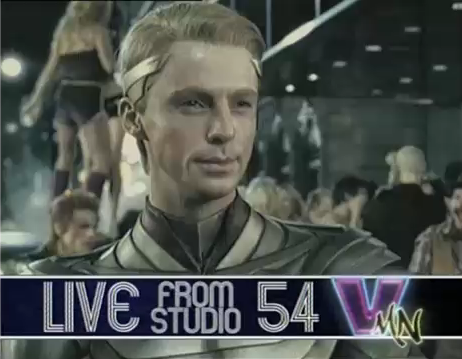 Not exactly David Bowie.  But, that is definitely Aladdin Sane
.  Even got him hanging out with Mick Jagger and The Village People.  Given the other historical references in the sequence, it strikes me as being a little odd, and a little out of place.
But, for a Bowie fan, cool as hell!